Your choice for healthy Greater Columbus Area smiles.
contact us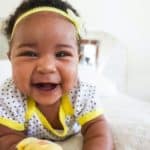 Every parent looks forward to the day their baby gets their first tooth. But did you know that some babies are already born having teeth? They're called natal teeth, and they're completely normal, although rare. What do you do if your baby is born with teeth? Check with your pediatric… Read More…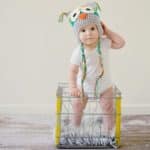 Parents and caregivers have a lot to worry about as their children grow up. After all, things change and develop very quickly as infants turn into toddlers and toddlers turn into preschoolers. Dental care is another one of those things that are constantly changing and needs attention just like everything… Read More…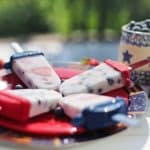 Cool, summertime snacks such as ice cream and popsicles can give your child a break from the heat. But some summer treats can affect your kid's teeth and put them at risk for dental problems. Does this mean you should avoid these summer favorites? Your pediatric dentist in Reynoldsburg says… Read More…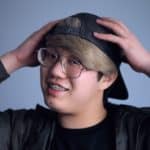 Many U.S. children will undergo orthodontic treatment at some point during their childhood. In fact, 75% of the 4 million Americans with braces are kids. The best news? Most kids are excited to start straightening their teeth and see braces as a key step in growing up. But how do… Read More…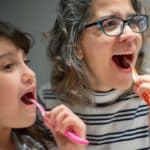 It's not uncommon for patients to ask your pediatric dentist in Reynoldsburg; "My child brushed his teeth twice a day every day, so how can flossing actually make that big of a difference?" The truth is, flossing is a crucial part of any home oral hygiene routine and can help… Read More…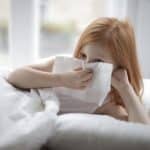 From brushing habits to sugar intake and how often you visit your pediatric dentist in Reynoldsburg, there are a lot of things that can affect your kid's oral health. But can allergies actually be one of those things that can harm your kid's teeth and increase his risk for cavities?… Read More…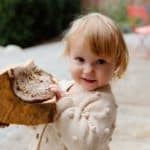 It's recommended that adults see their dentist at least twice a year for dental cleanings and checkups. But what about kids? Do they really need to go to their pediatric dentist in Reynoldsburg every six months? The short answer is yes, but let's dive deeper into why these bi-annual checkups… Read More…
When most people think about teeth grinding, they may immediately think of stressed-out adults grinding away aimlessly or throughout the night. However, it's also possible for children to have this tooth-grinding habit. If it's not treated, tooth grinding can lead to dental problems. So how do you help your child… Read More…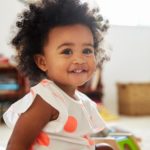 When you're a new parent, there are a lot of firsts that you don't want to miss. From your baby's first birthday to his first steps and his first word, these milestones are special to any new mom or dad. But there's another first that should be on your mind… Read More…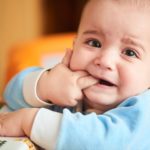 There's nothing quite like the excitement of waiting for your child's first tooth to erupt. But unfortunately, this excitement is also paired with a little bit of dread. After all, tooth eruption is uncomfortable and brings all of the unwanted side effects of teething, such as excessive drooling, irritability, and… Read More…
Next Page »
Patient Safety Protocol
As always, our dedication to keeping our patients safe remains our top priority. To help us do that, please be aware of some of the following changes you may see at your next appointment:
We'll be utilizing a virtual waiting room. Please wait in your car until a team member notifies you to head inside.
We will be doing a health screening and taking the temperatures of anyone that enters the building.
We ask that only one guardian accompany a child and to not bring siblings who don't have appointments. Patients over 18 will come in on their own.
Please use the provided hand sanitizer when you come into the office.
Everyone in the building will be asked to wear a mask.
We have staggered appointment times to reduce the number of people in the building at any given time.
Sneeze guards have been installed at the front desk.
We have Air Purification with True H13 HEPA filtration, use UV sterilization for dental equipment, and high-speed suction devices in hygiene to reduce aerosols.
Please let your child know that our team will be wearing extra PPE (Personal Protective Equipment).
Our office has always maintained infection protocols that meet and exceed minimal recommendations, and we will continue to do so. In fact, our standard of care is now being adopted as the industry gold-standard in reducing aerosols.