Your choice for healthy Greater Columbus Area smiles.
contact us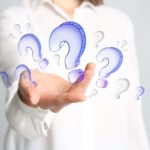 It's not uncommon to hear your pediatric dentist in Reynoldsburg toss around the words 'plaque' and 'tartar' almost interchangeably. In fact, we've realized that this could cause some confusion, and as always, we want to help our patients and parents of our patients understand the difference between the two. Join… Read More…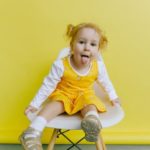 You will hear your pediatric dentist in Reynoldsburg talk a lot about how important it is for your little one to brush and floss his teeth every day to protect them against cavities. But did you know that he should also brush his tongue, as well as his teeth? The… Read More…
Every October, the American Dental Hygienists' Association and Colgate sponsor a month-long celebration for dental hygienists around the country. Dental hygienists are crucial members of your family's healthcare team and are responsible for keeping patients' mouths (and bodies) healthy. This year, the theme for National Dental Hygiene Month is Faces… Read More…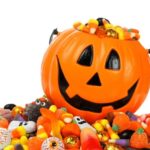 It's that time again when our grocery aisles are taken over by ghoulish and ghostly goodies. From mini candy bars to oh-so-good sugary treats, the zombie and skeleton wrapping can only mean one thing — Halloween season is here. This also means another holiday that floods kids with candy is… Read More…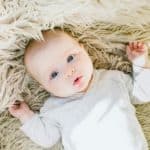 New moms have a decision to make very early into motherhood — to breastfeed or not to breastfeed. This is a very personal decision, and maybe you've already begun weighing the pros and cons of breastfeeding. Even though breastfeeding is good for both mom and baby, it may not be… Read More…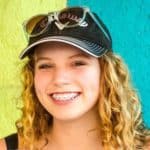 Many adolescents and teens (and even some adults!) go through some type of orthodontic treatment, and oftentimes, traditional braces are the best way to straighten teeth. In fact, braces are almost a type of rite of passage for many teenagers as they transition from a child to a young adult…. Read More…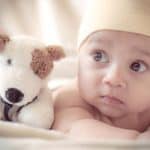 Your pediatric dentist in Reynoldsburg is all about caring for our community's littlest smiles. From infants to toddlers, to adolescents and teens, we're committed to providing dental care for each stage of your child's growing years. But today, we want to focus on our youngest patients — infants and toddlers…. Read More…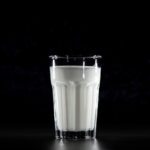 When you're choosing the right milk for your family, you certainly have a lot of options to pick from these days. From milk made from almonds to milk made from coconuts, and from soy milk to cow's milk, the dairy aisle is packed with so many different varieties of milk,… Read More…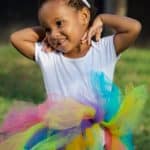 When we picture a healthy smile, we all tend to envision bright, white teeth. This is especially true for children, as their teeth can often appear whiter and brighter than adult teeth. So as your pediatric dentist in Reynoldsburg, we can certainly understand why it may be concerning if you… Read More…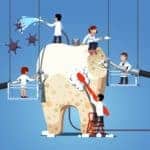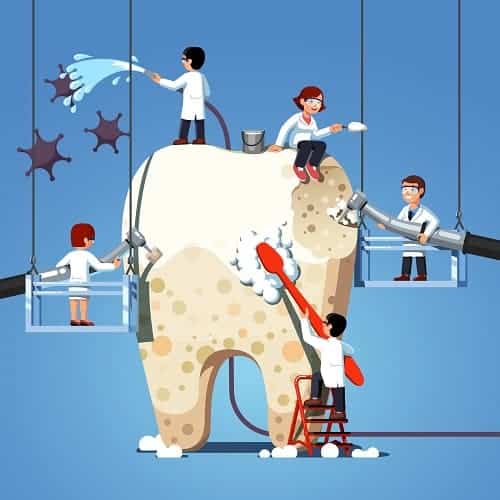 You've probably heard your pediatric dentist in Reynoldsburg talk about plaque and why it's important to limit plaque buildup. But what exactly is plaque? How does it build up in the first place? What happens if plaque isn't removed? Why is plaque bad? There are so many questions surrounding plaque,… Read More…
« Previous Page
—
Next Page »
Patient Safety Protocol
As always, our dedication to keeping our patients safe remains our top priority. To help us do that, please be aware of some of the following changes you may see at your next appointment:
We'll be utilizing a virtual waiting room. Please wait in your car until a team member notifies you to head inside.
We will be doing a health screening and taking the temperatures of anyone that enters the building.
We ask that only one guardian accompany a child and to not bring siblings who don't have appointments. Patients over 18 will come in on their own.
Please use the provided hand sanitizer when you come into the office.
Everyone in the building will be asked to wear a mask.
We have staggered appointment times to reduce the number of people in the building at any given time.
Sneeze guards have been installed at the front desk.
We have Air Purification with True H13 HEPA filtration, use UV sterilization for dental equipment, and high-speed suction devices in hygiene to reduce aerosols.
Please let your child know that our team will be wearing extra PPE (Personal Protective Equipment).
Our office has always maintained infection protocols that meet and exceed minimal recommendations, and we will continue to do so. In fact, our standard of care is now being adopted as the industry gold-standard in reducing aerosols.