Your choice for healthy Greater Columbus Area smiles.
contact us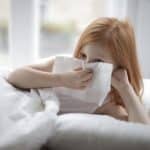 From brushing habits to sugar intake and how often you visit your pediatric dentist in Reynoldsburg, there are a lot of things that can affect your kid's oral health. But can allergies actually be one of those things that can harm your kid's teeth and increase his risk for cavities?… Read More…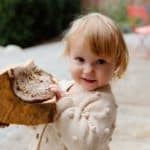 It's recommended that adults see their dentist at least twice a year for dental cleanings and checkups. But what about kids? Do they really need to go to their pediatric dentist in Reynoldsburg every six months? The short answer is yes, but let's dive deeper into why these bi-annual checkups… Read More…
When most people think about teeth grinding, they may immediately think of stressed-out adults grinding away aimlessly or throughout the night. However, it's also possible for children to have this tooth-grinding habit. If it's not treated, tooth grinding can lead to dental problems. So how do you help your child… Read More…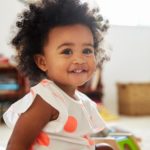 When you're a new parent, there are a lot of firsts that you don't want to miss. From your baby's first birthday to his first steps and his first word, these milestones are special to any new mom or dad. But there's another first that should be on your mind… Read More…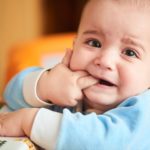 There's nothing quite like the excitement of waiting for your child's first tooth to erupt. But unfortunately, this excitement is also paired with a little bit of dread. After all, tooth eruption is uncomfortable and brings all of the unwanted side effects of teething, such as excessive drooling, irritability, and… Read More…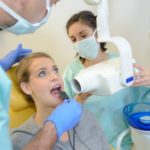 X-Rays are detailed photographs that give an interesting look at our bones and help doctors find breaks. But did you know that x-rays are used for much more than identifying broken bones? In fact, your pediatric dentist in Reynoldsburg uses x-rays to see parts of your mouth and teeth that… Read More…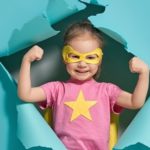 The month of February is a time to celebrate the loved ones we have in our lives. It also happens to be the month of your pediatric dentist's favorite holiday — National Children's Dental Health Month! Every year, the American Dental Association hosts this 28-day (sometimes 29!) celebration for all… Read More…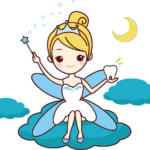 Experiencing your first loose tooth can be an exciting time in a kid's life, especially when your child is expecting a visit and a little treat from our friend the Tooth Fairy. In the United States, this magical fairy is a teeny, tiny winged creature outfitted in sparkly clothes and… Read More…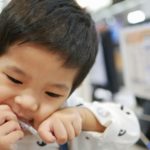 We've all used our teeth to tear open packaging that's just too hard to open with our hands. However, your pediatric dentist in Reynoldsburg wants to remind you that there are tools designed to specifically help us open pesky packages, and those tools aren't our teeth. Both children and adults… Read More…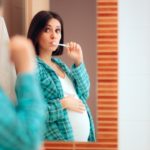 As any mom knows, the body can go through a lot of changes during pregnancy, from changes in hormones to fluid retention and swelling. But did you know that pregnancy can also affect mom's oral health, as well as the health of your baby? Join your pediatric dentist in Reynoldsburg… Read More…
« Previous Page
—
Next Page »
Patient Safety Protocol
As always, our dedication to keeping our patients safe remains our top priority. To help us do that, please be aware of some of the following changes you may see at your next appointment:
We'll be utilizing a virtual waiting room. Please wait in your car until a team member notifies you to head inside.
We will be doing a health screening and taking the temperatures of anyone that enters the building.
We ask that only one guardian accompany a child and to not bring siblings who don't have appointments. Patients over 18 will come in on their own.
Please use the provided hand sanitizer when you come into the office.
Everyone in the building will be asked to wear a mask.
We have staggered appointment times to reduce the number of people in the building at any given time.
Sneeze guards have been installed at the front desk.
We have Air Purification with True H13 HEPA filtration, use UV sterilization for dental equipment, and high-speed suction devices in hygiene to reduce aerosols.
Please let your child know that our team will be wearing extra PPE (Personal Protective Equipment).
Our office has always maintained infection protocols that meet and exceed minimal recommendations, and we will continue to do so. In fact, our standard of care is now being adopted as the industry gold-standard in reducing aerosols.