Kelly – Dental Hygienist
Kelly attended The Ohio State University, where she was unsure of what career path she wanted to pursue. She explored dental hygiene (at her mother's request – she's a dental assistant), and eventually decided it was a good fit for her. Fast forward over thirty years, and Kelly still loves seeing patients for their regular checkup visits because you never know what fun each day will bring. She says that the entire Buckeye Pediatrics team works well together because everyone truly wants the very best outcome for each child during their visit to the office. Kelly really enjoys being able to work with children because they're the funniest, most spontaneous human beings. She's friendly, compassionate, reliable, and a great listener with an even better sense of humor. She keeps busy at home spending time with her husband and three daughters. The family likes shopping, dining out, walking their dogs in the evening, watching HGTV, and vacationing at their home away from home in Hilton Head, SC.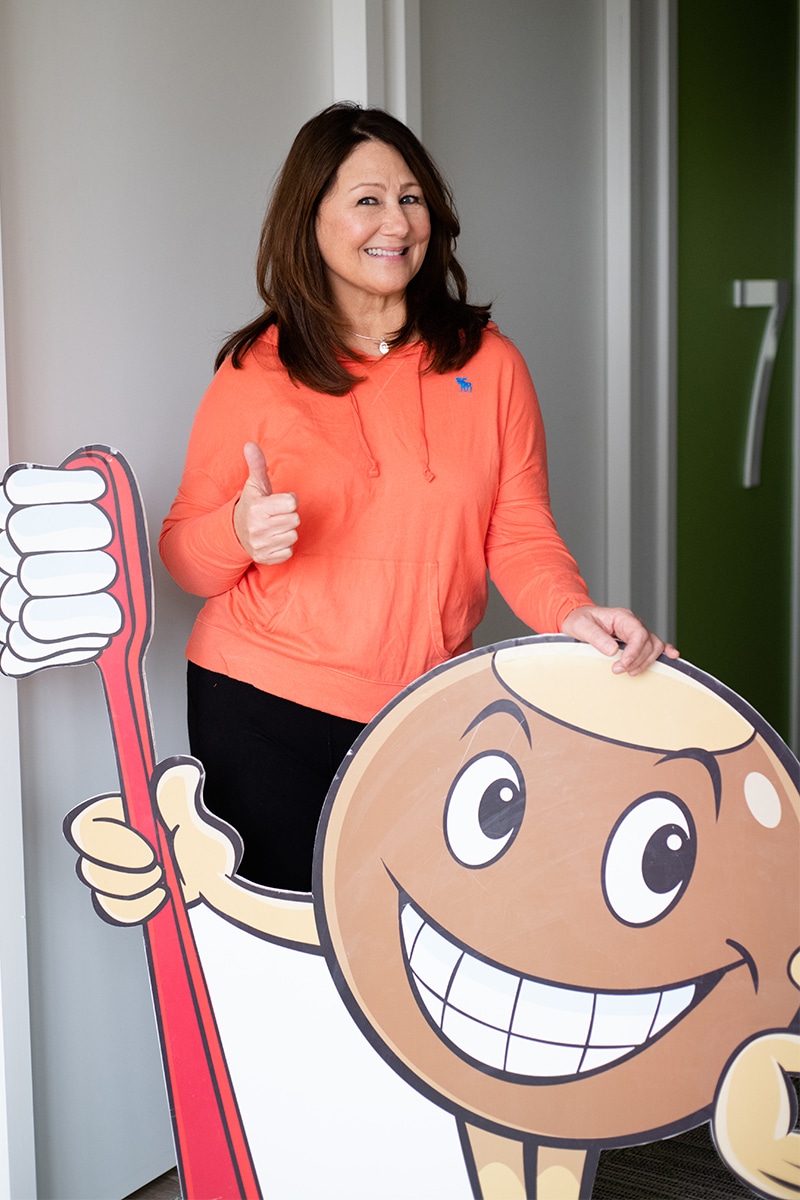 Susan R. – Dental Hygienist
Susan is a graduate of The Ohio State University (OSU) with both bachelor's and master's degrees. She has been working in dentistry for nearly four decades, with the majority of her career spent working with children or pediatric smile care. Susan has instructed and mentored dental hygiene students from OSU during their pediatric rotation practice experiences at Nationwide Children's Hospital. She's served on the advisory board for the dental hygiene program at Columbus State, where she also was an instructor. Susan says she loves being an integral part of the services we provide, catering to children and their unique dental needs. When she's not at the office, you can usually find Susan spending time with her family, including her husband of nearly three decades and her three daughters. The entire family loves to take vacations, traveling the U.S. and abroad when they have the opportunity.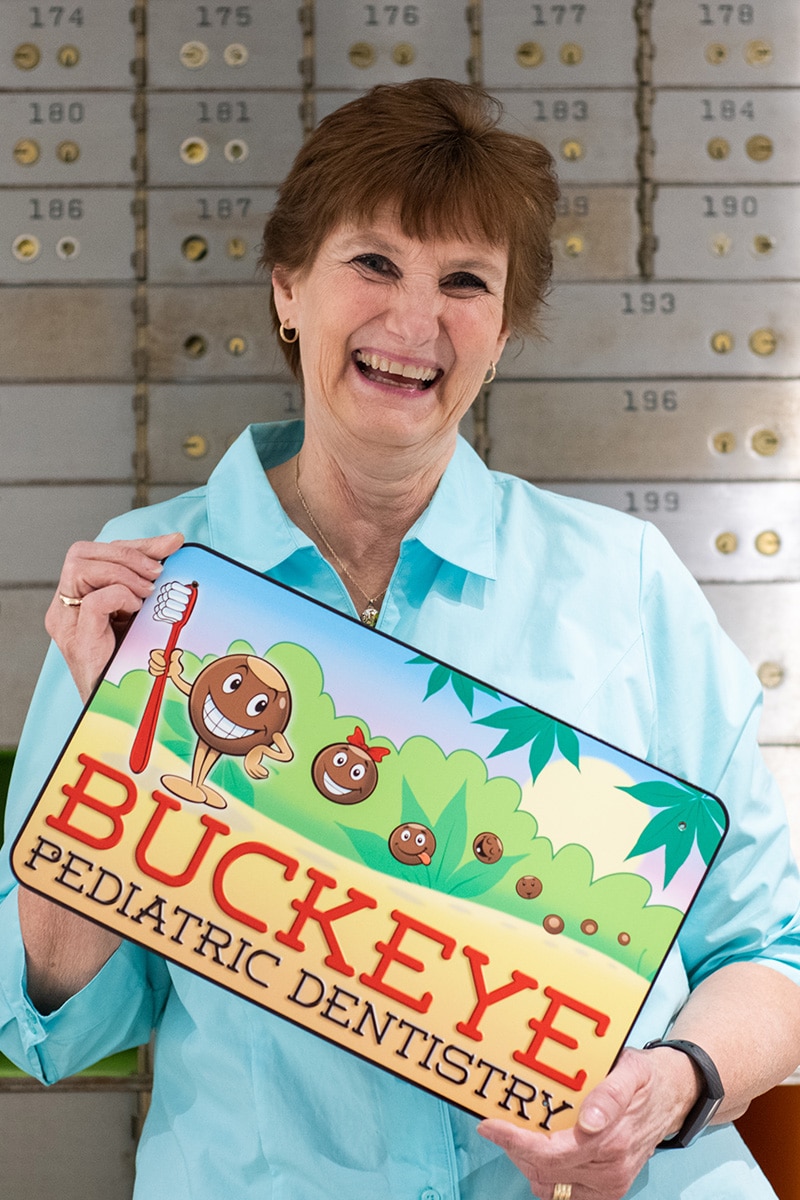 Ashley H. – Patient Care Coordinator
Ashley entered into the dentistry world in high school when she was learning about dental assisting before graduating from Mid-East Career Center. She's been working in dentistry since 2013. At the office, Ashley is responsible for answering the phone, scheduling appointments, checking out patients following their visit, and helping with payment questions. Besides all of these regular duties, she says she loves working with children and having a role in helping them smile. What drew her towards pursuing a career path in dentistry was how much she enjoyed seeing the dentist as a young girl. When you meet Ashley, you'll find she's outgoing, caring, dependable, honest, and loyal. In her spare time, Ashley is a mom to three kids and a bulldog named Mr. Beefy. She enjoys baking, shopping, and watching her children play sports.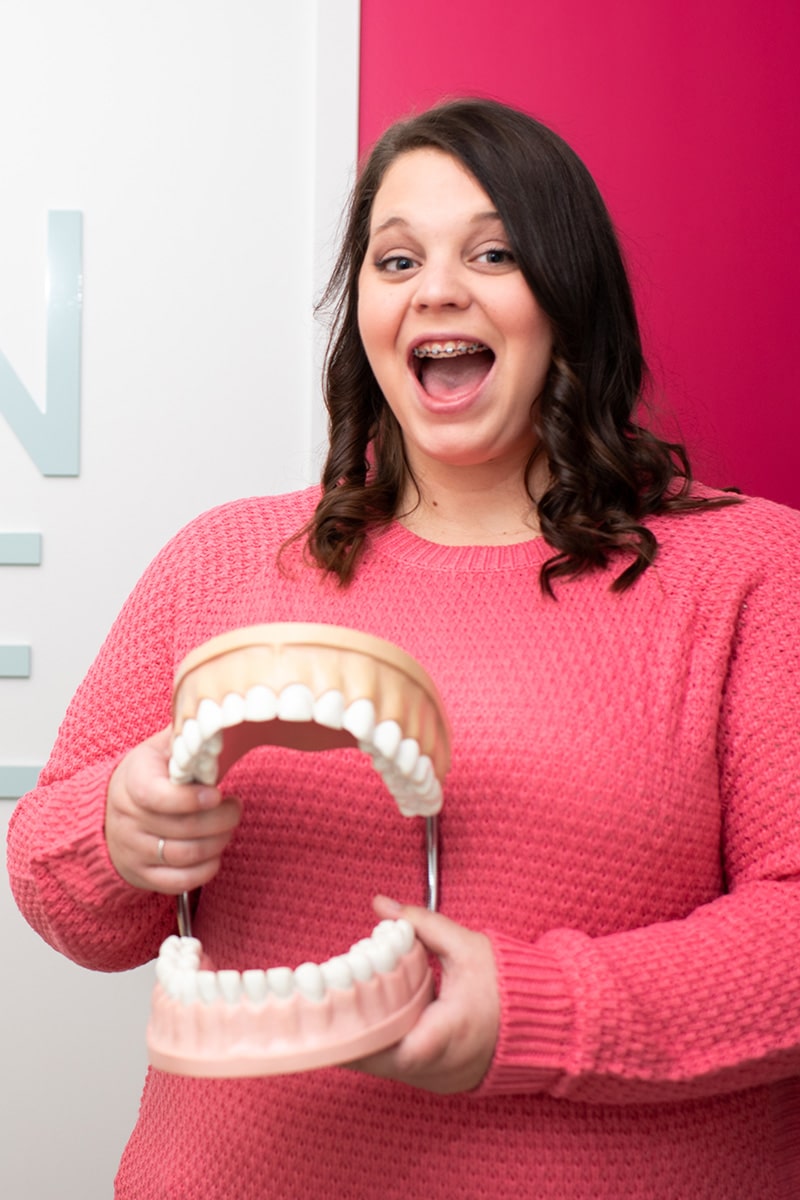 Dayana F. – Lead Assistant
Dayana is a graduate of Alterius Career College. She says that when she walked into our office for the first time for her interview, she knew this was where she belonged. As part of the team as our lead assistant, Dayana helps by providing our patients with high-quality care by performing a variety of office and lab duties. Dayana says every day is a wonderful and unique experience because our team has a great connection with one another and our family of patients. She says the patient care we provide and the smiling faces we create make our dentistry style show special. Dayana is passionate, independent, dependable, outgoing, caring, and committed. She loves spending time with her family and friends outside of work. Dayana is a busy mom and enjoys every minute with her kids.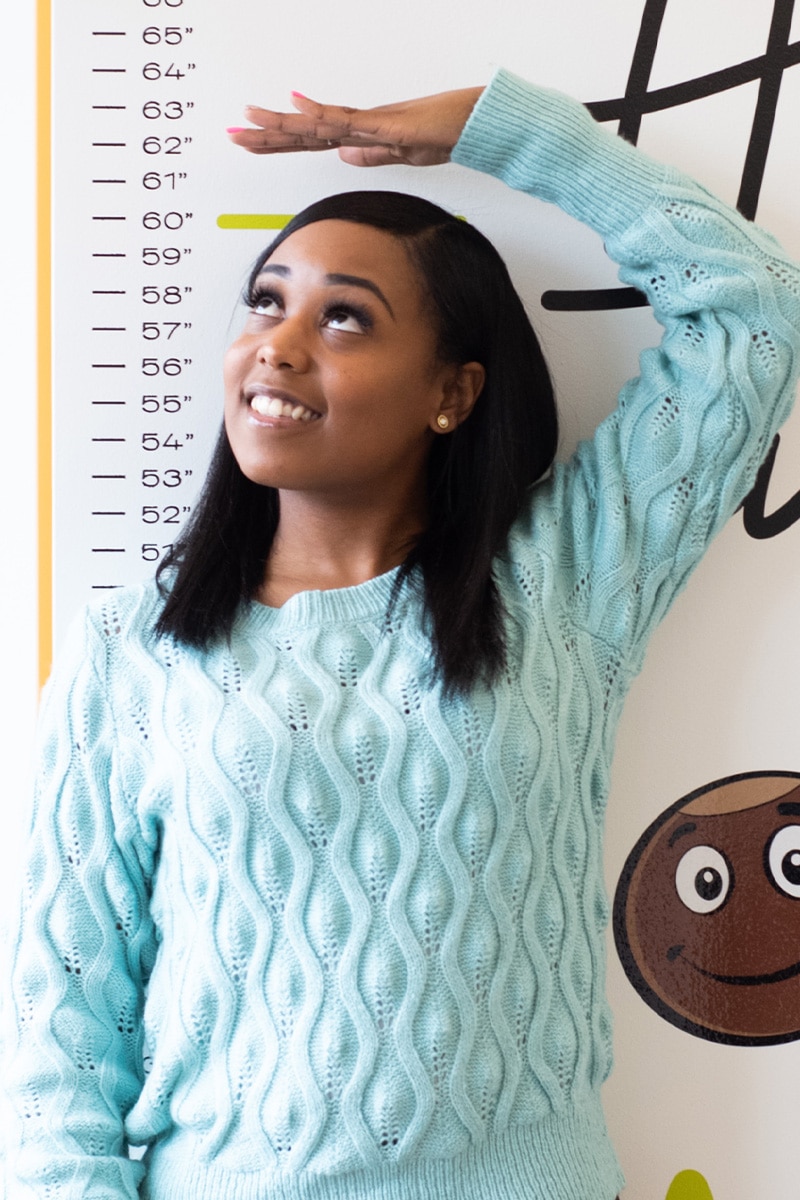 Hannah B. – Operations Manager
Hannah attended the Ohio State University, the University of Pittsburgh, and Columbus State Community College where she studied everything that interested her and learned, through all of it, how much she loved to help people and solve problems. That led her to manage medical practices, which she has been doing since 2014. Hannahs says her job as operations manager is new every day. She gets to help patients, build and support our incredible team, and make sure everyone continues to keep learning and growing. A lot of days, she takes on the role of 'Bob the Builder,' asking herself, "Can we build/fix/do it? Yes, we can!" Hannah is also excellent at finding fun new ways for the doctors and staff to help the Reynoldsburg community. She says that working in our office is a wonderful opportunity because the doctors and entire staff are warm, compassionate, and passionate about helping all kids have healthy lives and happy appointments. She loves being a part of a team that welcomes all kinds of families with kindness and a desire to educate and inform. When she's not in the office, Hannah loves to travel. She lived and volunteered in Ireland for several years. She's intrigued by seeing new places and how people are all the same everywhere, even if we eat or speak differently. She also loves her church, her dogs, good books, and exploring the Columbus area.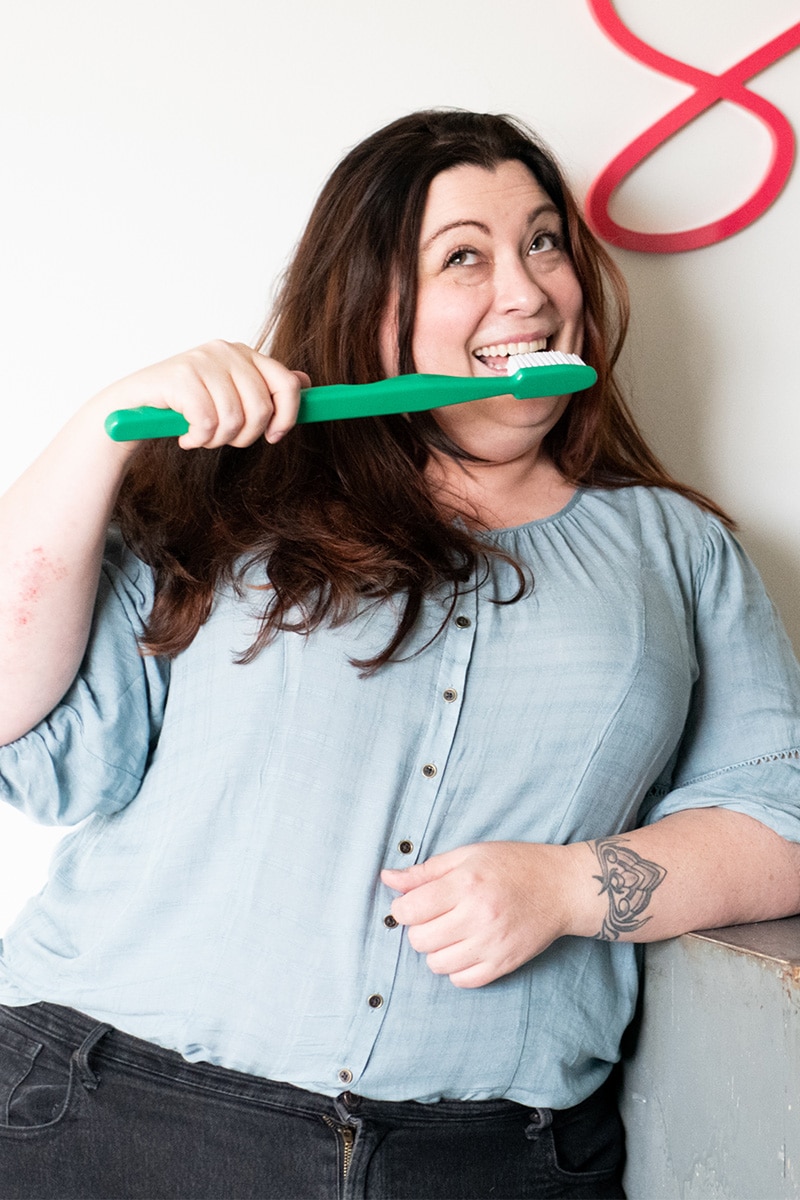 Jackelynn B. – Patient Care Coordinator
Jackelynn is a graduate of Kent State University and began her dental career in 2015. She knew pediatric dentistry was for her when she found out how much she loves connecting with patients and parents at the office. Jackelynn also enjoys seeing kids be excited about coming to the dentist and knowing they are creating a great foundation for a lifetime of excellent dental hygiene. She loves coming to work each day and being part of a family of dental professionals dedicated to connecting with children and creating a fun environment. Jackelynn says she's blessed, adventurous, ambitious, loyal, and positive. When she's not busy helping patients and coworkers in the office, Jackelynn is probably doing something outdoors with her family. Born and raised in Central Ohio, Jackelynn loves skiing, boating, and caring for her animals, including two dogs, chickens, and goats.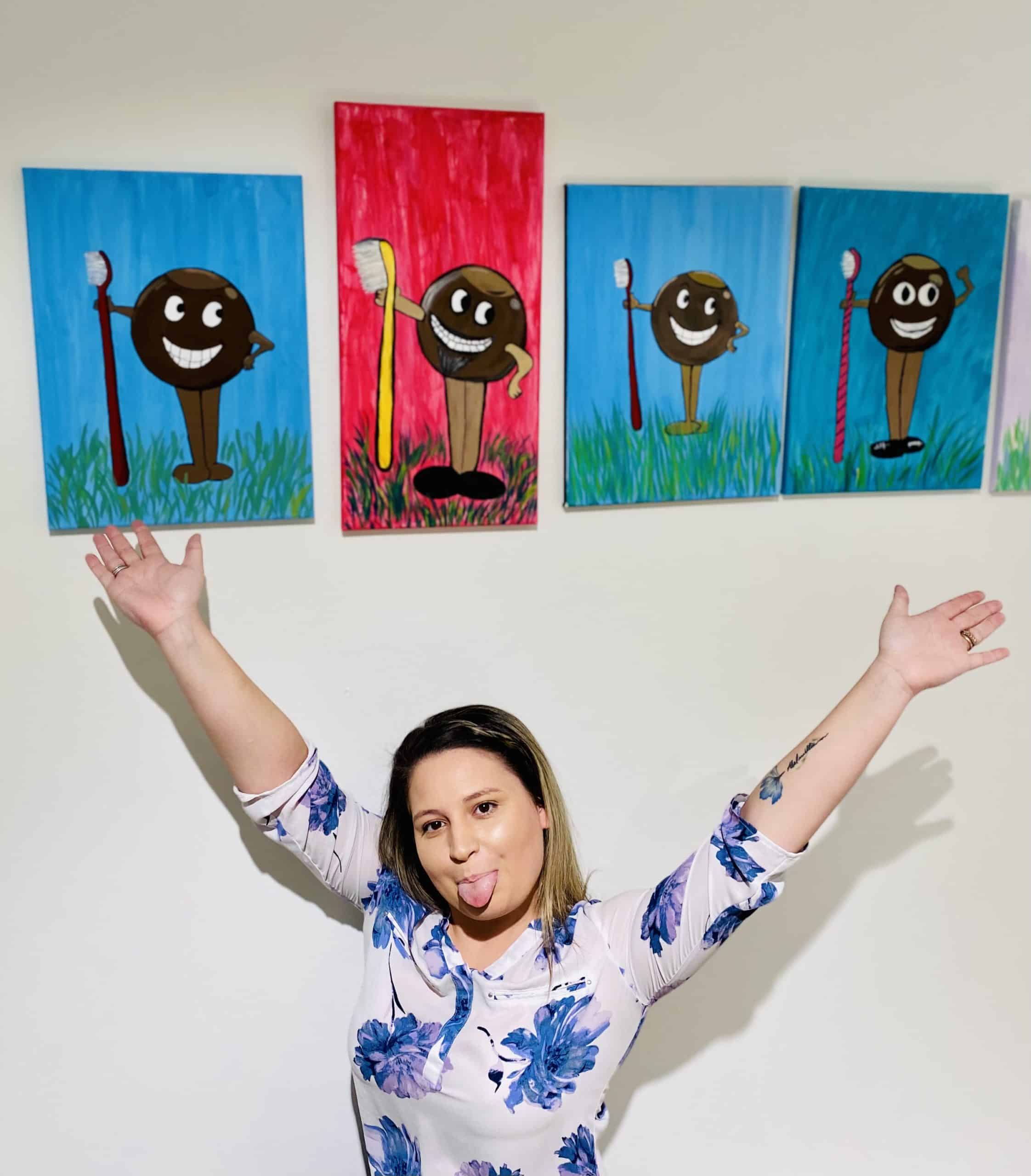 Renajia M. – Registered Dental Hygienist, EFDA
Renajia is a graduate of The Ohio State University and has been working in dentistry for a decade. Renajia is responsible for helping our patients have healthy smiles by cleaning their teeth and educating them on proper at-home dental care. She enjoys working with the children in our community. She loves being a member of our pediatric dental team because of the genuine care that both the doctors and team members have for patients and also for each other. Renajia is dependable, loving, kind, a "go-getter," and someone who loves a good laugh. When she's not caring for teeth, Renajia enjoys doing volunteer work with her family and participating in church activities, including collecting Easter baskets and over $2000 worth of disinfectant supplies for those in need.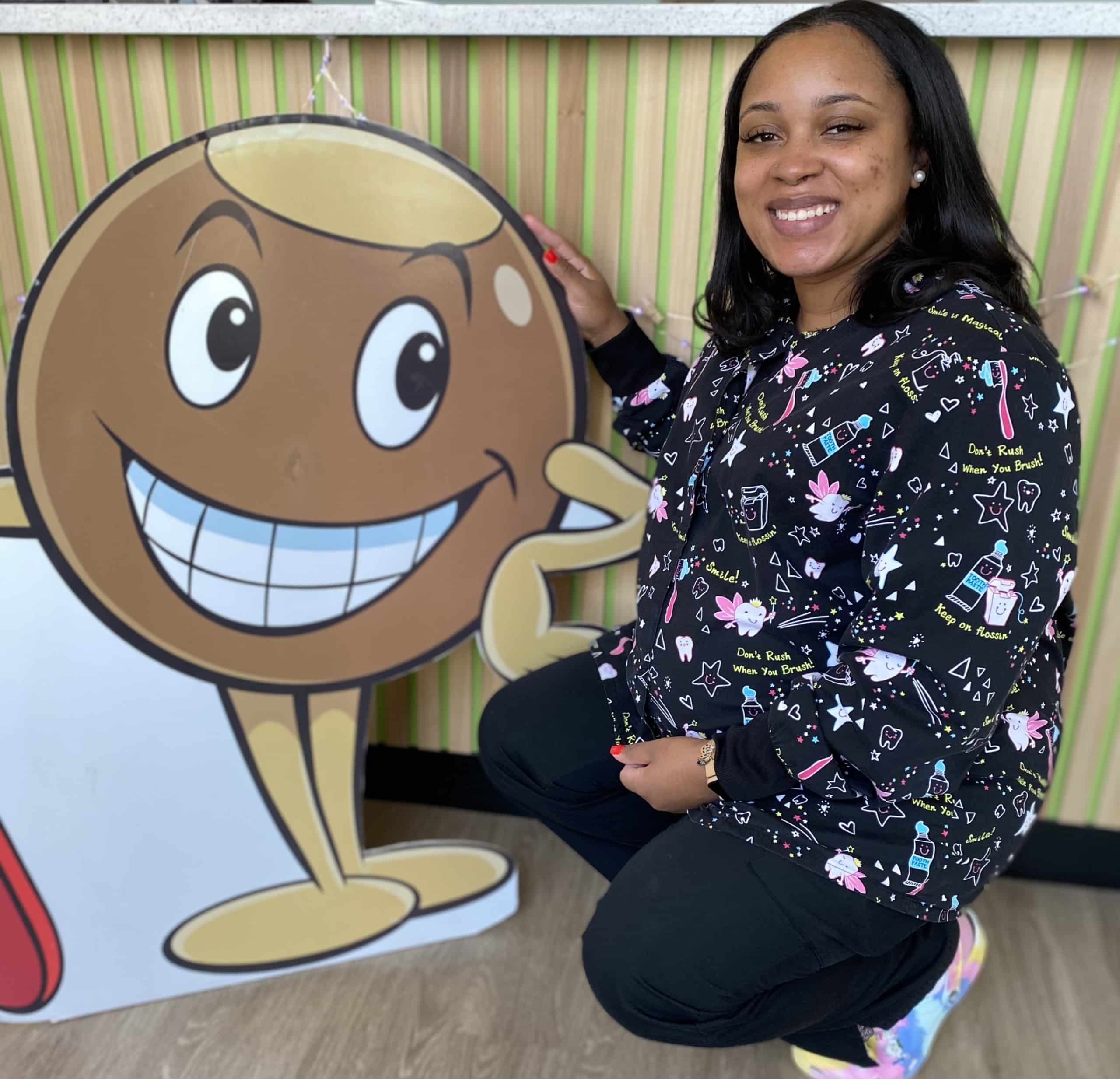 Marta B. – Patient Care Coordinator
Marta is a graduate of the University of Pittsburgh. She stays busy at our pediatric dental office answering phones, scheduling appointments, and generally helping everyone out whenever and wherever she can. Marta says she loves being one of the first people you meet when you come to the office, and she loves getting to know patients and their parents. She says working at our office is a unique experience because of how friendly and kind everyone is, along with the fact that we also have a bank vault in our waiting room! When you meet Marta, you'll find that she's faithful, considerate, and expressive. Her family is still getting to know the area, but being active in their local community and church has helped. Marta enjoys digging in the dirt, riding bikes, laughing with her family, reading juvenile fiction, and talking with her friends.