Your choice for healthy Greater Columbus Area smiles.
contact us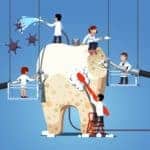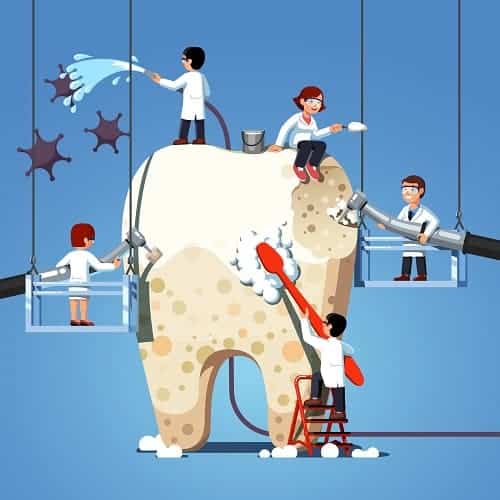 You've probably heard your pediatric dentist in Reynoldsburg talk about plaque and why it's important to limit plaque buildup. But what exactly is plaque? How does it build up in the first place? What happens if plaque isn't removed? Why is plaque bad? There are so many questions surrounding plaque,… Read More…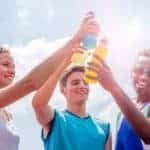 When we think of drinks that are terrible for kids' smiles, we automatically turn to soda. While these sugary, carbonated beverages are absolutely bad for growing teeth (and adult teeth, too!), there's another type of drink that's just as concerning to your pediatric dentist in Reynoldsburg. Today, we're talking about… Read More…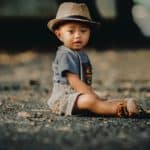 There's a common misconception that baby teeth aren't that important. After all, they're just going to fall out, so why does your pediatric dentist in Reynoldsburg put so much importance on protecting them? The truth is, while only temporary, baby teeth serve an important role in permanent teeth development, speech,… Read More…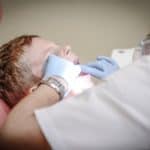 Cavities are one of the most common dental concerns your pediatric dentist in Reynoldsburg hears about. While worries about cavities are valid, since they can lead to pain, sensitivity, and more serious oral health conditions, there are many beliefs behind the source of cavities that just aren't true. Join us… Read More…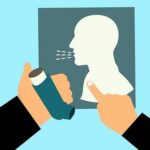 Asthma is one of the most common diseases in America and affects approximately 25 million Americans — 6 million of which are children or adolescents. While asthma mainly affects the lungs and respiratory system, your pediatric dentist in Reynoldsburg knows that there is also a lesser-known connection between asthma and… Read More…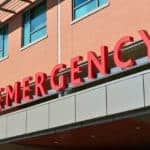 Nobody wants to experience a dental emergency, and that may be more true now than ever before thanks to all of the confusion and uncertainty surrounding COVID-19 and dental care. Don't worry, your pediatric dentist in Reynoldsburg and the American Dental Association (ADA) are here to help clarify what constitutes… Read More…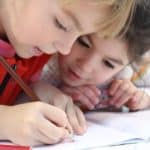 As we're all adjusting to this temporary new way of living, working, and staying at home, and as many parents now find themselves in a homeschooling situation, discovering things to teach and fun ways to teach them can certainly be challenging. Your pediatric dentist in Reynoldsburg wants to help by… Read More…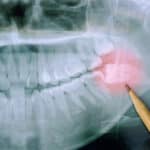 Nobody wants to hear that their child has to have surgery. But when it comes to wisdom teeth, around 90% of Americans have had theirs removed. The treatment is pretty easy, but why is it such a common procedure? At our pediatric dental office in Reynoldsburg, we have the scoop… Read More…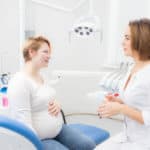 Finding out that you're pregnant is one of life's most joyous events, and if you're expecting, we want to send you plenty of well wishes. We also want to fill you in on a few things you need to know about dentistry and oral health during your pregnancy. Join your… Read More…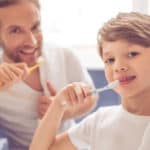 The term 'soft teeth' is tossed around a lot, and it can sound pretty concerning for any parent. But what exactly does having soft teeth mean? Is this even a real thing that affects children? We're glad you asked! It turns out, the legend of soft teeth is one that… Read More…
« Previous Page
—
Next Page »
Patient Safety Protocol
As always, our dedication to keeping our patients safe remains our top priority. To help us do that, please be aware of some of the following changes you may see at your next appointment:
We'll be utilizing a virtual waiting room. Please wait in your car until a team member notifies you to head inside.
We will be doing a health screening and taking the temperatures of anyone that enters the building.
We ask that only one guardian accompany a child and to not bring siblings who don't have appointments. Patients over 18 will come in on their own.
Please use the provided hand sanitizer when you come into the office.
Everyone in the building will be asked to wear a mask.
We have staggered appointment times to reduce the number of people in the building at any given time.
Sneeze guards have been installed at the front desk.
We have Air Purification with True H13 HEPA filtration, use UV sterilization for dental equipment, and high-speed suction devices in hygiene to reduce aerosols.
Please let your child know that our team will be wearing extra PPE (Personal Protective Equipment).
Our office has always maintained infection protocols that meet and exceed minimal recommendations, and we will continue to do so. In fact, our standard of care is now being adopted as the industry gold-standard in reducing aerosols.