Bottled Water & Your Child's Teeth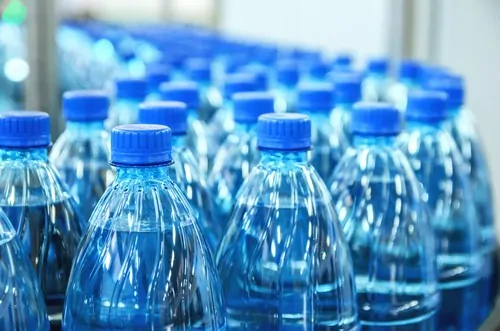 These days, bottled water is everywhere. It's one of our most common accessories when we pack our kids' lunches or send them off to practice. Let's face it, bottled water is super convenient and a healthier alternative to a can of sugary soda or even common sports drinks. But our pediatric dental office in Reynoldsburg wants to take a moment to talk about some of the disadvantages of drinking bottled water.
What's Bad About Bottled Water?
Bottled water doesn't typically contain any fluoride whereas water from the tap usually does. According to the American Dental Association, if bottled water is your primary source of drinking water, your family may be missing out on the preventative benefits that fluoride has to offer. Fluoride is a natural mineral that's easily absorbed into tooth enamel and creates a strong resistance to tooth decay. Without enough of it, your family may be at increased risk for cavities.
How to Make Sure Your Family Gets Enough Fluoride
Whenever possible, try to fill up a reusable water bottle with water that contains added fluoride. But that's not the only way to give your family the benefits of fluoride. Fluoride can also be found in many other places besides your drinking water. You can add more of the mineral to your family's diet by choosing prepared foods and beverages that contain fluoride. There are also fluoride supplements available by prescription for children who live in areas without fluoridated water. Your pediatric dentist in Reynoldsburg can also apply a fluoride varnish to your kids' teeth for added protection.
Drink More Water!
One important thing to remember is that bottled water is better than no water at all. Keeping our bodies hydrated helps us maintain good oral and overall health. For example, when we're properly hydrated we tend to feel more energetic, our muscles and joints work better, toxins are cleaned from our bodies, and body temperature is more easily regulated. Drinking plenty of water also prevents dry mouth, which can lead to bad breath and tooth decay, especially in kids!
If you have questions about fluoride or your child's oral health, never hesitate to give our pediatric dental office in Reynoldsburg a call. We're always happy to answer your questions and listen to your concerns.
Patient Safety Protocol
As always, our dedication to keeping our patients safe remains our top priority. To help us do that, please be aware of some of the following changes you may see at your next appointment:
We'll be utilizing a virtual waiting room. Please wait in your car until a team member notifies you to head inside.
We will be doing a health screening and taking the temperatures of anyone that enters the building.
We ask that only one guardian accompany a child and to not bring siblings who don't have appointments. Patients over 18 will come in on their own.
Please use the provided hand sanitizer when you come into the office.
Everyone in the building will be asked to wear a mask.
We have staggered appointment times to reduce the number of people in the building at any given time.
Sneeze guards have been installed at the front desk.
We have Air Purification with True H13 HEPA filtration, use UV sterilization for dental equipment, and high-speed suction devices in hygiene to reduce aerosols.
Please let your child know that our team will be wearing extra PPE (Personal Protective Equipment).
Our office has always maintained infection protocols that meet and exceed minimal recommendations, and we will continue to do so. In fact, our standard of care is now being adopted as the industry gold-standard in reducing aerosols.