Renajia M. – Registered Dental Hygienist, EFDA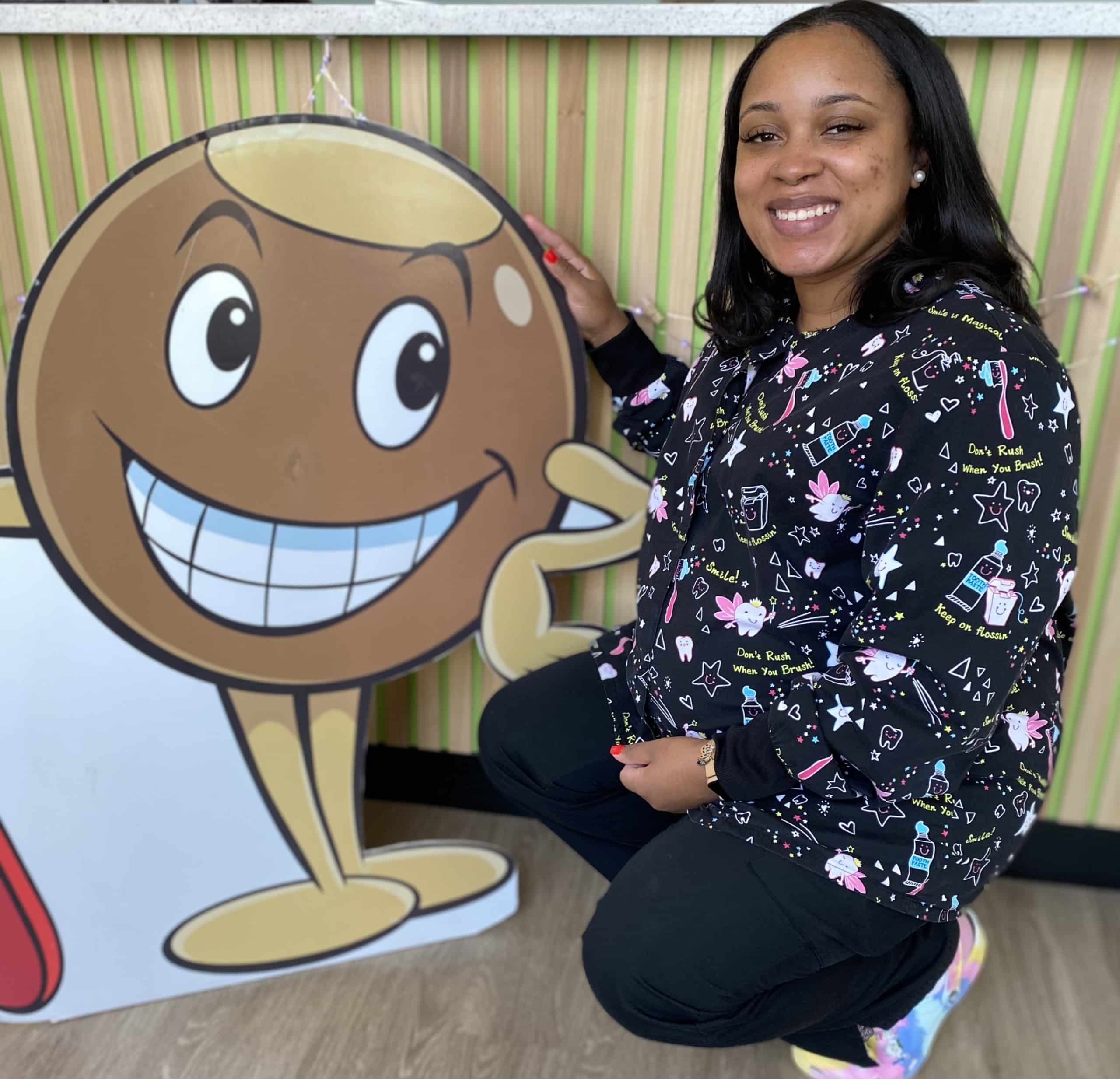 Renajia is a graduate of The Ohio State University and has been working in dentistry for a decade. Renajia is responsible for helping our patients have healthy smiles by cleaning their teeth and educating them on proper at-home dental care. She enjoys working with the children in our community. She loves being a member of our pediatric dental team because of the genuine care that both the doctors and team members have for patients and also for each other. Renajia is dependable, loving, kind, a "go-getter," and someone who loves a good laugh. When she's not caring for teeth, Renajia enjoys doing volunteer work with her family and participating in church activities, including collecting Easter baskets and over $2000 worth of disinfectant supplies for those in need.
Patient Safety Protocol
As always, our dedication to keeping our patients safe remains our top priority. To help us do that, please be aware of some of the following changes you may see at your next appointment:
We'll be utilizing a virtual waiting room. Please wait in your car until a team member notifies you to head inside.
We will be doing a health screening and taking the temperatures of anyone that enters the building.
We ask that only one guardian accompany a child and to not bring siblings who don't have appointments. Patients over 18 will come in on their own.
Please use the provided hand sanitizer when you come into the office.
Everyone in the building will be asked to wear a mask.
We have staggered appointment times to reduce the number of people in the building at any given time.
Sneeze guards have been installed at the front desk.
We have Air Purification with True H13 HEPA filtration, use UV sterilization for dental equipment, and high-speed suction devices in hygiene to reduce aerosols.
Please let your child know that our team will be wearing extra PPE (Personal Protective Equipment).
Our office has always maintained infection protocols that meet and exceed minimal recommendations, and we will continue to do so. In fact, our standard of care is now being adopted as the industry gold-standard in reducing aerosols.